Sale!
Jasmine Essential Oil
100% of buyers said they were satisfied.
RM89.00 – RM299.00
Looking for Jasmine Essential Oil?
Jasmine essential oil is nicknamed Queen of the Night because of its strong scent and libido-boosting qualities. Renowned for its sweet and deeply rich aroma, Jasmine is a popular ingredient for perfumes, particularly classic French fragrances, such as Chanel's iconic No. 5,2 Miss Dior and Opium.
Jasmine Essential Oil Benefits
Lifts mood and said to boost happiness and increase confidence
Improves sleep quality
Increases libido, improves mood and energy levels
2
orders in last 14 days.
Muhammad Irsyaduddin from Bandar Tun Razak
bought this item in last 30 days.
6 reviews for
Jasmine Essential Oil
---
06 Customer(s) recommended this item
Reviewed by 06 customer(s)
Bau bunga romantis!

Serius sedap bau eo jasmine. First time cuba. Sapu kat bahagian nadi sebagai wangian, memang fall in love terus bila dia blend dgn bau kulit kita. Bau macam perfume mahal. Feeling warm, calm, romantic.

Jasmine - tidur lebih lena

Saya titiskan jasmin di tapak tangan, gosok dan buat 'cupping' – hidu dalam²..
2,3 kali saya cuba dan tiap kali hasilnya saya dapati tidur saya lebih puas (lena) walau ada masa tidur lewat.
Kualiti setanding lavendar tapi saya up lagi satu level sevab bau dia lebih wangi dan menenangkan. Cuba sendiri baru tahu.

Jasmine best!

Saya mempunyai masalah sukar untuk tidur malam, jadi saya telah menggunakan jasmine eo dengan cara diffuse eo tersebut pada setiap malam. Untuk dapatkan kesan yang lebih baik saya telah campurkan Jasmine eo + Lavender eo…bau dia sangat best, dan sangat menenangkan…Dan yang paling saya suka, ia dapat membantu saya untuk dapatkan tidur yang lebih lena dan berkualiti.
Description
Ingredients:
100% Pure Jasminum Officinale Oil
Originated From:
India
Size:
10ml
Description:
Beautiful in name and beautiful in scent, Jasmine essential oil comes from the tiny white flowers that can be found on Jasmine, or Jasminum Officinale plants, which originate from Iran.
Jasmine essential oil is nicknamed Queen of the Night because of its strong scent and libido-boosting qualities. Jasmine plants are ripe for picking between July and October. This usually happens at night to help preserve the intoxicating aroma.
Originating from China and India, Jasmine essential oil is linked with Hinduism and has long been used in China to clear 'sick' rooms of pollutants way before its antibacterial properties were realized.
The process of extracting Jasmine oil from Jasmine plants is different to the way most other essential oils are produced. This is because steam distillation, one of the most common methods, damages the delicate Jasmine flowers.
Uses for Jasmine Essential Oil:
Breathe it in directly from the bottle or add it to a bowl of hot water to create aromatic steam.
Dilute it with a carrier oil and then a few drops to your pulse points.
How to use Jasmine Essential Oil:
Jasmine oil is intended for aromatic, topical or dietary use. Dilution is recommended for sensitive skin.
Diffusion: Use 3-4 drops in the diffuser of your choice.
Bathe in it: Add 4-6 drops of oil into warm running water. Then relax in the bath for at least 10 minutes to allow the aroma to work. You may even want to add some drops of   for more of a luxurious soak
Topical use: Apply one to two drops to desired area. Dilution with carrier oil is recommended, especially for those with sensitive skin, to minimize any possible skin sensitivity. See additional precautions below.
Cautions: Always do a patch test to it make sure it doesn't irritate your skin and always dilute it first with a carrier oil before putting it on your skin. Keep out of reach of children. If you are pregnant, nursing, or under a doctor's care, consult your physician. Avoid contact with eyes, inner ears and sensitive areas.
Essential Oil Quality and Safety Test by INBIOSIS UKM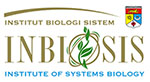 Click here to view Jasmine Essential Oil Test Report
Delivery Fees:
Peninsular Malaysia: RM 9.00 per order

Sabah & Sarawak: RM 15 per order
Delivery Timeframe:
After the payment is confirmed, we will process to ship out your parcel immediately. It takes 1-5 working days for our courier partner to deliver it. (excluding weekends and public holidays).
Except for some circumstances where unfortunately it is beyond our control for example courier service delays or emergency.
Return & refund policy:
Due to hygiene purposes, any opened product is not subjected to return and refund. Only unopened product in original packaging can be requested for return and refund.
For more information on refund and return, please refer here.