Sale!
7 Wonders Women's Hormone Balance Essential Oils
100% of buyers said they were satisfied.
RM169.00 – RM569.00
Looking for hormone balance essential oils?
Try Gritz 7 Wonders essential oils with special unique formulation extracted from 7 types of flower with a lot of amazing benefits that help with hormone imbalance issue as below:
Improve your mood management
Improve energy level
Improve insomnia problem to sleep better
Help in weight management
Buy now!
51
orders in last 14 days.
Amilin from Ampang, Maslina from Kuala Lumpur & 11 others
bought this item in last 30 days.
52 reviews for
7 Wonders Women's Hormone Balance Essential Oils
---
49 Customer(s) recommended this item
Reviewed by 49 customer(s)
Hi, saya telah menggunakan mandian 7 Wonders, tetapi saya tidak dapat buat selama 44 hari berturut-turut, tetapi memang berkesan pada tubuh badan saya, kerana dapat mengawal emosi marah saya, saya lebih tenang dan nyaman, bau wangin bunga yang sangat kuat, dan sangat baik untuk pesakit emosi seperti saya ….

Not complete without 7 Wonders.

Dah 7 tahun jadi pengguna tegar mandian bunga 7 Wonders ni.

Dari nama dia Aura Seri Ratu.. Kemudian ke nama Harum Seri Ratu – Then rebranding ke 7 Wonders (nama komersial lah sikit) sempena 7 bunga yg memberikan feel amazement & admiration caused by something beautiful..

7 Wonders ni paling banyak bantu bagi kesan dalam life esp dari segi emosi, keyakinan, semangat.

Dulu nak bercakap dengan orang pun tak terbukak mulut ni. Now better dan improved, mungkin kesan dari EO Jasmine yg ada dlm 7 Wonders ni jugak (known as one of flower yang boleh boost confidence). Semuanya asbab tumbuhan ciptaanNya.

But dengan 7 Wonders ni jugak lah i dapat tengok banyak perubahan positif wanita2 yang gunakannya.

Ada yg single bertemu jodoh – Depression teruk boleh bangkit semangat balik – Anxiety boleh dikawal – Improved relationship dengan husband – Muka kusam nampak ceria dan semangat. Rezeki melimpah ruah. Banyak feedback yang tak disangka..

The power of 7 flowers.. SubhanaAllah!

Bukan lah cakap mandi bunga 7 Wonders je terus Wow! Boommmm! Dapat apa yang dihajati.. Boleh syirik macamtu.

But u can feel it, lepas kita mandi bunga dan gunakan pati bunga ni hari2, kita akan rasa lebih calm, confident, lebih kusyuk (guna as wangian solat), rasa wangi.. So secara tak langsung kita tarik benda2 yang positif. Tak gituu.. 🥰☺️

7 wonders memberi keseimbangan emosi wanita

Alhamdulillah suka bau dia 🥰, sy punya period tak berapa stabil sebenarnya… so usaha dgn eo 7 wonders utk period normal… tp alhamdulillah walau period tak normal, bila pakai eo 7 wonders dan mandi dgn air garam tu dia jd segar dan mood pun baik sangat 😊🌹

7wonders memang terbaik

Bila 7wonders sampai, bukak parcel masyaAllah wangi betul
Saya jenis yg tak boleh bau perfume2 ape jenis pun, selalunya akan sakit kepala
Mmg sampai stress la. Dh lama tak pakai perfume
Dgn 7wonders ni lah perfume natural sy skrg ni . Memang in love sgt. Lepas Mandi sapu 7wonders kekal segar, wangi, ceria. Dah kurang marah2 , kurang stress. Pendek kata memang best la 7wonders ni. Rugi sape tak Cuba ..
Description
Ingredients:
Lavender oil, Rose Ombra oil, Rose Otto oil, Clary Sage oil, Ylang-ylang oil, Rose Geranium oil and Jasmine oil.
Size:
7ml
Essential Oil Quality and Safety Test by INBIOSIS UKM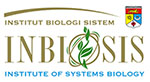 Click here to view 7 Wonders Essential Oil Test Report
Delivery Fees:
Peninsular Malaysia: RM 9.00 per order

Sabah & Sarawak: RM 15 per order
Delivery Timeframe:
After the payment is confirmed, we will process to ship out your parcel immediately. It takes 1-5 working days for our courier partner to deliver it. (excluding weekends and public holidays).
Except for some circumstances where unfortunately it is beyond our control for example courier service delays or emergency.
Return & refund policy:
Due to hygiene purposes, any opened product is not subjected to return and refund. Only unopened product in original packaging can be requested for return and refund.
For more information on refund and return, please refer here.