Sale!
Lavender Essential Oil
100% of buyers said they were satisfied.
RM99.00 – RM329.00
Looking for Lavender Essential Oil?
Lavender essential oil has long been cherished for its unmistakable aroma, and for the many ways it supports overall health and wellness. It is widely used and accepted for its calming and relaxing qualities. And, due to its versatility and soothing properties, Lavender is considered the must-have oil, something to have on hand at all times.
Lavender Essential Oil Benefits
Widely used for its calming and relaxing qualities
Soothes occasional skin irritations
Helps skin recover quickly
Eases muscle tension
3
orders in last 14 days.
Muhammad Irsyaduddin from Bandar Tun Razak & Zarina Abdul Latif from Kajang
bought this item in last 30 days.
14 reviews for
Lavender Essential Oil
---
14 Customer(s) recommended this item
Reviewed by 13 customer(s)
EO lavender wangi sedap je bau..

suka bau lavender eo ni lembut je..anak jenis susah tido..setiap malam mesti akan diffuse lavender..alhamdulillah anak tido lena..
memang terbaik..harga pun mampu milik lagi2 beli pwp..tq gritzz

Lavender membantu tidur lena

Lepas kena covid Susah betul nk tidur.
Sampai 3-4 pagi Cuba nk lena tapi x Lena
Stress betul
Bila tak cukup tidur mula la, lemau, lemah, letih, stress..

Beli EO lavender Gritz ni
Cuba ikhtiar
Sapu kt dahi
Diffuse dlm diffuser
Alhamdulillah
Tidur lena
Syukur sgt membantu
Tq gritz

BESt Lavender

Aroma lavender amat menenangkan…Saya diffuse & gunakan lavender waktu nak tidur….pagi-pagi titik eo lavender & gosok pada tapak tangan & hidu… Baunya semerbak harum…. Tq for introducing me with gritz….

Best sgt!

Love sangat eo lavender ni sebab bau sgt menenangkn, i guna utk diffuse, campur dgn skincare, dan i dilute utk sapuan di bdn utk kulit yg lebih lembut.

Alhamdulillah TERBAIK

Alhamdulillah Lavender oil bagi saya sangat bagus. Aromanya menenangkan. Suka dengan baunya. Setiap hari saya pasti menggunakannya. Terima kasih kerana memperkenalkan saya dgn GRITZ.
Description
Ingredients:
100% Pure Lavandula Angustifolia Oil
Originated From:
French
Size:
10ml
Description:
Lavender oil is steam distilled from the flowers of the Lavandula angustifolia plant, yielding an oil with a distinctive powdery, floral, light aroma and high in the chemical constituents of linalool and linalyl acetate.
Lavender has been used and cherished for centuries, for its unmistakable aroma and the myriad of ways it supports overall health and wellness. In antiquity, the Egyptians and Romans used Lavender for mummification, bathing, relaxation, cooking and as a perfume.
lts ability to calm and relax, both the mind and body, continue to be Lavender's most notable qualities. Lavender is frequently used to soothe occasional skin irritations and help skin recover quickly. Applying Lavender to the back of the neck and temples helps ease muscle tension. Inhaling Lavender promotes relaxation and a restful night's sleep, making it an ideal oil to diffuse at bedtime, or any time that tension levels are high.
Uses for Lavender Essential Oil:
Add a few drops of Lavender to pillows, bedding, or the bottoms of your feet, for a restful night's sleep.
Keep a bottle of Lavender on hand for those occasional times you need to soothe skin irritations and help the skin to recovery quickly.
Freshen your linen closet, mattress, car or the air, by combining Lavender with water, in a spray bottle.
Add to bath water, to soak away stress, or apply to the temples and the back of the neck, to ease muscle tension.
How to use:
Lavender essential oil is intended for topical, aromatic and it is gentle enough to be used neat.
Diffusion: Use three to four drops in the diffuser of your choice.
Topical use: Apply one to two drops to desired area. While gentle enough to be used neat, dilution with carrier oil will help to minimize any possible skin sensitivity. See additional precautions below.
Cautions: Possible skin sensitivity. Keep out of reach of children. If you are pregnant, nursing, or under a doctor's care, consult your physician. Avoid contact with eyes, inner ears and sensitive areas.
Essential Oil Quality and Safety Test by INBIOSIS UKM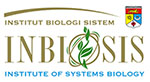 Click here to view Lavender Essential Oil Test Report
Delivery Fees:
Peninsular Malaysia: RM 9.00 per order

Sabah & Sarawak: RM 15 per order
Delivery Timeframe:
After the payment is confirmed, we will process to ship out your parcel immediately. It takes 1-5 working days for our courier partner to deliver it. (excluding weekends and public holidays).
Except for some circumstances where unfortunately it is beyond our control for example courier service delays or emergency.
Return & refund policy:
Due to hygiene purposes, any opened product is not subjected to return and refund. Only unopened product in original packaging can be requested for return and refund.
For more information on refund and return, please refer here.