Sale!
Peppermint Essential Oil
99.88% of buyers said they were satisfied.
RM69.00 – RM229.00
Looking for Peppermint Essential Oil?
Peppermint oil is one of the oldest – and most highly regarded – herbs and has been used for thousands of years. It is popular in countless forms, frequently used in toothpaste and chewing gum, for oral health. Peppermint also helps to alleviate occasional stomach discomfort and promotes healthy respiratory function and clear breathing.
Peppermint Essential Oil Benefits
Promotes healthy respiratory function and clear breathing
Alleviates occasional stomach upset
Frequently used in toothpaste and chewing gum, for oral health
27
orders in last 14 days.
Muhammad Irsyaduddin from Bandar Tun Razak, Jassica Nagi from Kuching & 1 other
bought this item in last 30 days.
176 reviews for
Peppermint Essential Oil
---
165 Customer(s) recommended this item
Reviewed by 169 customer(s)
My all time favourite EO 😍

Tak pasti dah botol keberapa ni .. Peppermint EO memang sentiasa bagi chill & fresh effect to my mind as well as my house . lagi satu saya suka tepek EO ni dekat mask . sama ada tepek sikit pastu terus pakai, atau simpan dalam pek mask tu. memang bertahan lama bau segar tu. pakai mask pun happy je

Peppermint EO

Da guna Peppermint ni..memang best bau dia..suka sangat..

sgt best

Peppermint Gritz ni sgt bes dan sgt mmbantu melegakn pernafasan, pening kepala dan yg sewaktu dgn nya… Sy suka dan nak repeat lg ☺
Description
Ingredients:
100% Pure Mentha Piperita Oil
Originated From:
USA
Size:
10ml
Description:
The Mentha piperita plant is actually a hybrid of Watermint and Spearmint, and was first described by Carl Linneaus, in 1753.
Peppermint oil was used by the ancient Egyptians and Romans, as well as many other groups, throughout history. Today, it is very widely used in foods, candies, gums, dental products and cosmetics. In fact, it may well be one of the most readily recognizable scents and flavors.
The oil is distilled from the whole Mentha piperita plant, and yields an oil with a minty, hot, herbaceous aroma, high in chemical compound menthol. This high menthol content, found in this peppermint essential oil, distinguishes the best quality peppermint from other products.
Uses for Peppermint Essential Oil:
Use a drop of Peppermint, with Lemon, in water, for a healthy, refreshing mouth rinse.
Rub on the stomach, or take internally, for occasional digestive discomfort.
How to use:
Peppermint oil is intended for aromatic, topical or dietary use. Dilution is recommended for sensitive skin.
Diffusion: Use 3-4 drops in the diffuser of your choice.
Topical use: Apply one to two drops to desired area. Dilution with carrier oil is recommended, especially for those with sensitive skin, to minimize any possible skin sensitivity. See additional precautions below.
Cautions: Possible skin sensitivity. Keep out of reach of children. If you are pregnant, nursing, or under a doctor's care, consult your physician. Avoid contact with eyes, inner ears and sensitive areas.
Essential Oil Quality and Safety Test by INBIOSIS UKM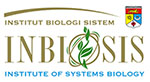 Click here to view Peppermint Essential Oil Test Report
Delivery Fees:
Peninsular Malaysia: RM 9.00 per order

Sabah & Sarawak: RM 15 per order
Delivery Timeframe:
After the payment is confirmed, we will process to ship out your parcel immediately. It takes 1-5 working days for our courier partner to deliver it. (excluding weekends and public holidays).
Except for some circumstances where unfortunately it is beyond our control for example courier service delays or emergency.
Return & refund policy:
Due to hygiene purposes, any opened product is not subjected to return and refund. Only unopened product in original packaging can be requested for return and refund.
For more information on refund and return, please refer here.