Sale!
Lemon Essential Oil
100% of buyers said they were satisfied.
RM59.00 – RM189.00
Looking for Lemon Essential Oil?
Sometimes referred to as "Liquid Sunshine". It smells like sunshine in a bottle. It is versatile, with a well-established history for its use. It's an aromatic powerhouse, useful for everything from cleansing and purifying surfaces to promoting a more positive mood and cognitive ability, while supporting healthy respiratory function.
Lemon Essential Oil Benefits
Cleanses and purifies the air and surfaces
Naturally cleanses the body
Aids in digestion
Supports healthy respiratory function
Promotes a positive mood and cognitive ability
Helps ward off free radicals, with its antioxidant benefits
Soothes irritated throat
4
orders in last 14 days.
Muhammad Irsyaduddin from Bandar Tun Razak & Nik Amir from Batu Caves
bought this item in last 30 days.
29 reviews for
Lemon Essential Oil
---
27 Customer(s) recommended this item
Reviewed by 27 customer(s)
Lemon EO

Diffuse EO lemon campur lavender bantu sy release stress, boost mood..kalau tengah batuk dan selsema pun sgt bantu

Bau citrus yg menyegarkan!

EO Lemon is a must have for everyone. Kalau baru pertama kali nak cuba essential oil, eo lemon ni antara yg sangat direkomen untuk dicuba. Bau dia, subhanallah memang bau kulit lemon zest yg baru diperah.. Bila diffuse, satu rumah bau segar, lebih lebih lagi bila bangun pagi terus diffuse eo lemon ni memang terus rasa bersemangat nak mulakan hari.

Eo Lemon

Eo lemon adalah salah satu minyak pati kegemaran saya bila anak anak tak sihat diwaktu cuaca yang tidak menentu seperti sekarang.Banyak kelebihan yang ada pada minyak pati lemon ni contohnya bila anak demam selsema,saya akan gunakan beberapa titisan dalam tab mandi dan suruh anak rendam sekejap lepastu bilas badan dia supaya suhu badan dia menurun.Selain itu,saya akan diffuse bilik dengan eo lemon ni supaya udara bilik segar.Kenapa saya lakukan begitu? Sebab anak saya sangat tak suka dijerlum 😬.

Semoga bermanfaat untuk semua 🤗
Description
Ingredients:
100% Pure Citrus x Limon oil
Originated From:
USA
Size:
10ml
Description:
Originating in China, the Citrus limon tree, and its fruit, quickly spread throughout all the ancient world. It was established in the New World in the 1400s, arriving with Columbus. Today, Italy is still one of the best sources for Lemon oil. The fruit has long been associated with freshness and cleanliness; and now, many products are advertised as "lemon scented" to entice buyers.
Lemon oil, as with most citrus oil, is not steam distilled, as are most other essential oils; instead, it is cold pressed (expressed) from the rinds (peels) of the Citrus limon fruit, yielding an oil with a clean, bright, fresh, citrus aroma, high in the chemical compounds of d-Limonene and a- and l3- pinenes. Cold pressing preserves lemon oil's delicate nature and potent properties.
Like all pure essential oils, Lemon has a complete chemical profile, just as it did in nature. Among its chemical constituents, one of the most impressive is d-limonene, which has been extensively researched for its antioxidant benefits, in helping to ward off free radical damage to the cells. Due to its high limonene content, Lemon is a powerful antioxidant, that can help ward off free radicals.
Uses for Lemon Essential Oil:
Diffuse to support healthy respiratory function.
Add 2-3 drops Lemon oil to a spray bottle of water, to cleanse and purify tables, cutting board, counter tops and other surfaces.
Use as a great furniture polish. Simply add a few drops to olive oil, to clean, protect and shine wood finishes.
Use on silver, and other metals, as a great remedy for the early stages of tarnish.
Mix 6 drops of Lemon oil and 6 drops of the cleansing oil blend in a spray bottle, along with distilled water, shake well and spray into the air, to help freshen the air in the bathroom.
To remove gum, oil, grease spots or crayon, rub with 1-2 drops of Lemon oil.
To clean and increase the shelf life of fresh fruit, fill a bowl with cool water and 2-3 drops of Lemon oil. Drop your cleaned fruit into the water and stir. Be sure all surfaces of the fruit contact the lemon water. If you have an apple, and only want to eat half of it at that time, you can also put a drop of Lemon oil on the part you want to save. It will prevent oxidation (browning) of the fruit, and adds a really nice flavor to the apple.
To cleanse and purify your dishcloth, soak it overnight in a bowl of water with a drop of Lemon oil.
Rub a drop of Lemon oil on your hands, after using a public bathroom.
Put 10-15 drops of Lemon oil in each gallon of carpet cleaning solution for fresh smell in the room. Mixing several drops into baking soda and sprinkling it over the carpet before vacuuming is also very effective.
How to use:
Lemon oil is intended for aromatic, topical or dietary use. Its gentle enough to be used neat.
Diffusion: Use 3-4 drops in the diffuser of your choice. One of the easiest ways to receive Lemon oil's remarkable properties is aromatically, through diffusion or direct inhalation.
Topical use: Apply one to two drops to desired area, like to the bottom of the feet. While gentle enough to be used neat, dilution with carrier oil will help to minimize any possible skin sensitivity. See additional precautions below.
Cautions: Possible skin sensitivity. Keep out of reach of children. If you are pregnant, nursing, or under a doctor's care, consult your physician. Avoid contact with eyes, inner ears, and sensitive areas. Avoid sunlight or UV rays for up to 12 hours after applying product.
Essential Oil Quality and Safety Test by INBIOSIS UKM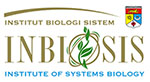 Click here to view Lemon Essential Oil Test Report
Delivery Fees:
Peninsular Malaysia: RM 9.00 per order

Sabah & Sarawak: RM 15 per order
Delivery Timeframe:
After the payment is confirmed, we will process to ship out your parcel immediately. It takes 1-5 working days for our courier partner to deliver it. (excluding weekends and public holidays).
Except for some circumstances where unfortunately it is beyond our control for example courier service delays or emergency.
Return & refund policy:
Due to hygiene purposes, any opened product is not subjected to return and refund. Only unopened product in original packaging can be requested for return and refund.
For more information on refund and return, please refer here.