Sale!
Clary Sage Essential Oil
100% of buyers said they were satisfied.
RM99.00 – RM329.00
Looking for Clary Sage Essential Oil?
Known for its uplifting and mood-lightening attributes, Clary Sage is also widely used by women, to soothe monthly discomfort associated with their menstrual cycles. It was also studied by noted expert, Robert Tisserand, for its soothing effects on nervous tension during massage.
Clary Sage Essential Oil Benefits
Soothes monthly discomfort associated with menstrual cycles
Helps balance hormones
Soothes nervous tension and lightens mood
Calming and soothing to the skin
4 reviews for
Clary Sage Essential Oil
---
04 Customer(s) recommended this item
Reviewed by 04 customer(s)
Best eo for scalp treatment.

Saya ada masalah kelimumur yg xberkesudahan…dah cuba macam²…dgn postpartum hair loss…ada kawan advice cuba pakai shampoo berasaskan clary sage.sbb clary sage bagus utk scalp….apa lg,terus cuba mix eo clary sage dgn carrier oil,pastu rub 1 kepala…best giler rasa,bau pun best…surprisingly, it's work….gatal² kepala hilang,rambut pun dah kurang gugur…
Tq gritz,best sgt eo ni.

Diffuse dalam bilik tidur untuk tidur lena!

Sejujurnya, ini adalah pertama kali saya cuba eo Clary Sage. Dia tak sepopular Lavender tapi tak kurang hebatnya. Saya guna clary sage dengan cara diffuse dalam bilik tidur untuk tidur yg lena. Seriously tak sangka walaupun bau dia tak kuat tapi effect memberi rasa tenang tu sangat efektif. Thank you Gritz!

Thumbs up Clary Sage EO Gritz!

Saya mulai mengenali EO Gritz 2 tahun lalu dengan mula menggunakan EO Peppermint. Sejak itu saya jatuh cinta dengan EO Gritz. Nak dijadikan cerita, saya mula menggunakan EO Clary Sage ketika saya hendak melahirkan anak pertama. Alhamdulillah EO Clary Sage ni banyak membantu saya mengurangkan rasa sakit contraction dan mempercepatkan bukaan laluan untuk bersalin. Dalam masa yang sama, ia membantu saya mengawal emosi ketika tempoh berpantang. Terima kasih Gritz ❤️ Saya definitely akan jadi pengguna tegar produk Gritz 🥰
Description
Ingredients:
100% Pure Salvia Sclarea Oil
Originated From:
French
Size:
10ml
Description:
Clary Sage (Salvia sclarea) is a biennial or perennial herb, that grows up to six feet in height. The oil is steam distilled from the flower, yielding an oil with a woody, herbal, coniferous aroma. This mellow, warm, herbal scent helps to soothe nervous tension and lighten mood.
Clary Sage is known for its ability to soothe discomforts associated with a woman's monthly menstrual cycles and help to balance hormones. The main chemical component of Clary Sage is linalyl acetate, part of the esters group, making it one of the most relaxing, soothing and balancing essential oils.
In the Middle Ages, the Salvia sclarea plant was nicknamed "clear eyes", and it was frequently used for female discomfort and for soothing minor skin irritations. Inhaling Clary Sage can soothe nervous tension and lighten mood.
Uses for Clary Sage Essential Oil:
For menstrual discomfort, rub 3-5 drops on the abdomen.
Combine with Roman chamomile and add to bath water, to soothe nervous tension and lighten mood.
Apply to feet or pulse points, to help balance hormones.
Combine with carrier oil, to massage, soothe or rejuvenate skin.
How to use:
Clary Sage oil can be used for aromatic, topical or dietary use. It is gentle enough to be used neat.
Diffusion: Use 3-4 drops in the diffuser of your choice.
Topical use: Apply 1-2 drops to desired area.
Although gentle enough to be used neat, dilution with carrier oil will help to minimize any skin sensitivity. See additional precautions below.
Cautions: Possible skin sensitivity. Keep out of reach of children. If you are pregnant, nursing, or under a doctor's care, consult your physician. Avoid contact with eyes, inner ears and sensitive areas.
Essential Oil Quality and Safety Test by INBIOSIS UKM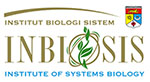 Click here to view Clary sage Essential Oil Test Report
Delivery Fees:
Peninsular Malaysia: RM 9.00 per order

Sabah & Sarawak: RM 15 per order
Delivery Timeframe:
After the payment is confirmed, we will process to ship out your parcel immediately. It takes 1-5 working days for our courier partner to deliver it. (excluding weekends and public holidays).
Except for some circumstances where unfortunately it is beyond our control for example courier service delays or emergency.
Return & refund policy:
Due to hygiene purposes, any opened product is not subjected to return and refund. Only unopened product in original packaging can be requested for return and refund.
For more information on refund and return, please refer here.