Sale!
Relivz Cough Essential Oil
100% of buyers said they were satisfied.
RM139.00 – RM469.00
Looking for Cough Essential Oil?
Try Gritz Relivz essential oils with special unique formulation extracted from 6 types of plant extracts that has a rich, spicy and earthy aroma with a lot of amazing benefits that help with cough issues as below:
Relivz Essential Oil Benefits
Improve a sore throat, hoarseness, and other cough-related symptoms.
Improve respiratory ailments
Improve phlegm and pneumonia
Increase your immune system
12
orders in last 14 days.
Zieyana from Shah Alam, Zue from Keningau & 6 others
bought this item in last 30 days.
9 reviews for
Relivz Cough Essential Oil
---
08 Customer(s) recommended this item
Reviewed by 09 customer(s)
Pakai utk anak2

So far ok pakai relivz, sy letak kat anak2, ni kali ke2 repeat, sejak amalkan kat anak2, dorang jarang sgt2 batuk selsema n demam, kalau batuk n selsema pon paling lama 3-4hari, berbanding dulu kalau batuk kdg nk dekat sebulan, so mmg best, sy campurkan relivz, peppermint n lemon n olive oil, sgt2 berkesan utk anak, nampak antibody dorg btambah kuat, selalu amalkan lepas mandi pagi n ptg n sebelum tidur, sapu kt belakang dada n tapak kaki. Tq Gritz..

Relivz yang best.. satu rumah wajib ada satu relivz

Bau EO relivz ni sedap sangat
To be honest, bau dia hampir sama dgn eo thieves YL. Sama tapi tak serupa la kan..

Kebetulan satu family kena cirit birit
Saya diffuse EO relivz dekat ruang tamu
Alhamdulillah semua cepat baik tanpa perlu ke klinik..

Sebelum anak pegi sekolah
Sapu eo relivz dekat tapak kaki
Utk tingkatkan sistem imun badan
Alhamdulillah

Moga anak² terus sihat
Musim wabak ni, Kita perlu jaga diri sendiri dan keluarga

Satu rumah wajib ada satu EO relivz ni. Multifunction..

Nanti dah habis, kami repeat beli lagi ye..
Moga maju jaya Gritz 👏

Must have product

Alhamdulillah,Relivz really calming and soothing!
Description
Ingredients:
Eucalyptus oil, Clove oil, Lemon oil, Rosemary oil, Cinnamon oil and Cypress oil.
 Size:
10ml
Description:
Relivz essential oil known to ease symptoms caused due to cough or cold by soothing the throat, clear away mucus, fighting bacteria, and reducing inflammation, can neutralize bacterial and viral pathogens.
The benefits and uses of Relivz essential oil may be also particularly valuable for people suffering from a weak immune system, inflammatory conditions, and poor respiratory health, among others.
How to use Relivz Essential Oil:
1. Diffusion 
A diffuser is a devise that allows the scent of essential oils to disperse throughout a room. Typically, the oils are placed in the diffuser along with water.
Diffusion can be good for things like:
boosting the immune system
promoting respiratory health
fighting microbes
providing ambiance to a room
To use Relivz oil, diffuse for 15-30 minutes every 3 to 4 hours into the air to eliminate airborne virus and bacteria.
2. Steam inhalation
Steam inhalation involves adding essential oils to a bowl of steaming water. The hot water vaporizes the oil, allowing it to be inhaled with the steam. This application may help with respiratory congestion or sinus issues.
To use Relivz oil for steam inhalation, you can do the following:
Add 12 drops of Relivz oil diluted in ¾ cup of boiling water three times a day to steaming water. You may want to start with just a couple of drops so the scent is not overwhelming.
Place a towel over your head and lean over the bowl of water.
Keeping your eyes closed, breathe in deeply through your nose.
3. Massage
You can also make massage oils using essential oils. To do this, dilute 10 drops of Relivz oil to 50 ml carrier oil. Carrier oils can include things like olive oil, sweet almond, grapeseed oil, coconut oil and so on. Do not apply essential oils directly on the skin unless diluted in a carrier oil.
Apply heat to the bottom of the feet or on the thymus gland daily to aid a healthy immune system.
4. Home application
You can also add to your mop water or spray bottle with water to clean floors and counter tops. As for spray, you will need to shake it every time before you spray. You may find this helpful for enhancing the scent of a room ad use it as a mild cleanser.
Cautions:
Always do a patch test to it make sure it doesn't irritate your skin and always dilute it first with a carrier oil before putting it on your skin. Do not consume. Keep out of reach of children. If you are pregnant, nursing, or under a doctor's care, consult your physician. Avoid contact with eyes, inner ears and sensitive areas.
Essential Oil Quality and Safety Test by INBIOSIS UKM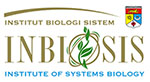 Click here to view Relivz Essential Oil Test Report
Delivery Fees:
Peninsular Malaysia: RM 9.00 per order

Sabah & Sarawak: RM 15 per order
Delivery Timeframe:
After the payment is confirmed, we will process to ship out your parcel immediately. It takes 1-5 working days for our courier partner to deliver it. (excluding weekends and public holidays).
Except for some circumstances where unfortunately it is beyond our control for example courier service delays or emergency.
Return & refund policy:
Due to hygiene purposes, any opened product is not subjected to return and refund. Only unopened product in original packaging can be requested for return and refund.
For more information on refund and return, please refer here.